Hi, this is Doctor Robert Galarowicz . . .

And what you're looking at right now is a reminder I carry around from one of the worst experiences of
my life . . .

An experience that, if you read this letter in full,
I'm going to show you how to avoid.

In fact, if you have Kidney disease and think you might be headed for Dialysis this may well be
the most important webpages you read in your life.
Here's why . . .
See, these days I'm known as an expert on Kidney disease . . . I help people who suffer from this horrible disease heal their kidneys, regain function and postpone or even avoid dialysis or a transplant forever (and in this letter I'll show you how to do the same.)
But what not many people except my clients and my close friends know . . .
Is why I'm so passionate about kidney disease in the first place . . .
And why I will do anything to help you avoid being chained and imprisoned by that horrible machine . . .
Hold On A Second:
Before we go any further, go ahead and sign up for a free video-called "The Dangerous Foods You Must Avoid If You Have Kidney Disease And 5 Kidney Protecting Nutrients!" Discover the little-known secrets of foods to avoid that are absolutely critical and can spell disaster for anyone suffering from kidney disease! Also, 5 key nutrients to protect your kidney. There's no obligation. It's a free gift only for a limited time.
Instantly you will be taken to another webpage to begin viewing
"The Dangerous Foods You Must Avoid If You Have Kidney Disease And 5 Protecting Nutrients!". Plus, you'll get occasional updates on the latest nutrition and lifestyle facts to help your kidneys. You can unsubscribe at anytime -- but I don't think you'd want to because of reader comments like these:
"This is a great video. There is a lot of garbage out there on the internet that is a waste of time. I watched this with interest all the way through."
– Dr. Radu Kramer, Nephrologist.
Enter your email address below to instantly receive your video

We hate spam as much as you do.
Your information will never be rented, traded or sold.

I Was 22 When I Found Out My
Kidneys Were Killing Me
I was just finishing college and found myself feeling worse and worse every single day.
I had a constant FOG in my brain...along with
| | |
| --- | --- |
| | Moodiness |
| | Fatigue |
| | Swelling |
| | Headaches |
| | Depression |
| | Loss of appetite |
At first I thought I was just tired from my school work and not enough sleep . . .
I thought that once the school year ended I'd bounce back . . .
But even after I graduated things just got worse . . .
I still remember the look on the nurse's face when she took my blood pressure . . .
Total shock and confusion as the reading came back at staggering 190/110.
There I was just 22 and starting my life and my doctor was afraid I was going to drop dead of a heart attack.
A few weeks later she told me there was something "Wrong" with my kidneys.
Not diabetes, not some other specific disease. Just something "wrong."
She put me on medication for my blood pressure and high cholesterol and sent me to see a nephrologist.
And I'll never forget the moment the doctor looked me in the eye after doing my biopsy and told me . . .
"Robert, You Have 10 Years To Live."
Like I said, I was 22 . . .
And everything came crashing down around me.
All my plans to start a career, meet the woman of my dreams, have kids . . .
Over the next two months my doctors pumped me full of drugs called Prednisone and Cyclosporine that was supposed to help . . .
But all it did was give me awful acne . . .
Make it impossible to sleep . . .
And overwhelm me with mood swings, terrible depression and psychosis that put me in the hospital.
That's when they told me my kidneys were close to failing and that I needed to get ready for dialysis.
And that's when they put the fistula in my arm (the picture above of my arm).
You might already know this if you're suffering from Kidney disease, but in order to have Dialysis you need to have a tube surgically inserted into your chest or this other surgical procedure called a "fistula" in your arm.
The fistula is a surgical connection between a vein and an artery that makes a big enough vein for the huge dialysis needles.
I remember waking up from surgery, seeing the 9 inch scar on my arm and just breaking down crying.
The worst part was the doctors still had no idea what I had.
They just call it "unknown glomeronephritis" . . .
Things get better for a while. My blood tests come back a little bit better each time.
But that only lasts so long . . .
Eventually my kidneys start showing more loss of function . . .
This goes on for 2 years until I reach . . .
Total Kidney Failure . . .
It was horrible…
| | |
| --- | --- |
| | I vomited every day for 3 months straight . . . |
| | Paralyzing fatigue . . . |
| | Suicidal depression . . . |
| | Swelling in my legs . . . |
| | All at the age of 25. |
Not to mention the fact that not many girls want to date a "sick kid."

I ended up in the hospital almost in a coma.

And that's the first time they hooked me up to the machine . . .

3 days a week, three to four hours a day they puncture my arm with two oversized two-inch long needles and "clean my blood."

What you might not know about Dialysis is once you start it . . .
It's For The Rest Of Your Life . . .
Or until you get a kidney transplant.
(If you can get a kidney transplant.)
I felt like a prisoner . . .
| | |
| --- | --- |
| | Excruciating pain from the needles and the cramping . . . |
| | Feeling wiped out all the time from the dialysis. |
| | Not to mention the blood clots, pulling too much water out of your body or the 100 little things that can go wrong every time you go in. |
| | The worst part was the loneliness. |
I remember when the nurse put the needle in my arm for the first time I thought about how it was the first time in two years a woman had touched me.

For two and a half years my life revolved around dialysis. I wake up every day feeling awful and hoping with everything I would get a transplant.

Then I get lucky . . .

I get a call from Miami saying they have a kidney for me . . .

I hop a plane feeling so excited. Feeling like I can finally say goodbye to that machine and get my life back.
But the kidney fails right away.

I spend two weeks in the hospital when it was supposed to be 4 days.

The surgery is horrible.

Complications keep coming up and I start to think I made a mistake. That I would have been better off staying on dialysis.

Even when my new kidney stabilizes I still have to deal with the side effects of the medications I'm on.


| | |
| --- | --- |
| | Acid reflux |
| | Frequent Colds |
| | Joint Pain |
| | Depression |
| | Nastiness |
| | Anxiety |
Even now, 7 years after my transplant I'm scared of becoming a statistic.
The fact is that the average kidney from a cadaver lasts just 7 years and one from a live donor last maybe 15.
Why Am I telling You All This?
Two reasons…
So you understand that I know what you're going through and what it feels like to be faced with failing kidneys and the specter of dialysis.
Because I know now that I didn't HAVE to suffer the way I did . . .
And because, if you'll allow me to, I want to save you the pain, the heartache, the depression and the suffering, show you how to HEAL your kidneys and return much or even all of their function and live an active, healthy life where you never even THINK about your kidneys.

Here's What This Is All About . . .

After I recovered from my surgery, got used to the meds I was forced to be on and got my life back together I decided to start studying everything I could about kidney disease . . .
I'd like to say it was for altruistic reasons . . .but the truth is it was because I was SCARED . . . scared that if I didn't do SOMETHING I'd end up right back on that damn machine . . .
So, I decided to become a holistic doctor and help people who were suffering like I was.
And as I got deeper and deeper into the truth about Kidney disease, and what HEALS it . . .
I Got PISSED OFF . . .

Because I knew that I'd suffered needlessly for so many years . . . I knew that Kidney Disease was treatable and you could even heal your kidneys WITHOUT needing dialysis . . .
Even worse, I discovered that there are hard-as-nails scientific treatments for kidney disease that had been developed all over the world . . . had even been published here in America but had been IGNORED by greedy pharmaceutical companies and the medical establishment . . .
When I discovered this I got mad at doctors and the medical community for not knowing this stuff. How can some of these treatments be used in a third of the worlds countries but not here in the US. It makes absolutely no sense!
Here's The Shocking Truth I Discovered About Kidney Disease . . .
Tiny samples of what I STUMBLED upon during my years of research and training into the REAL cause (and real solutions) for Kidney Disease . . .
| | |
| --- | --- |
| | Until 2002, no standard definition for chronic kidney disease (CKD) existed within the medical community. That means the medical community really had NO idea of how to treat different types of kidney disease. If you have kidney disease than you already know there aren't many treatment options available. |
| | There's ALREADY a safe scientifically validated over the counter supplement that can stop many kidney diseases in its tracts. It therefore borders on the criminal that in January of 2009, the FDA classified this potent, entirely safe Chronic Kidney Disease therapeutic as a drug, putting it out of reach for many Americans suffering from this deadly condition. No one should be forced to bear the outrageous burden of costly pharmaceuticals and their toxic side effects when a perfectly safe natural alternative exists. However, this drug won't be available to Kidney Disease suffers for another 5 to 15 years. Luckily there is the cousin of this supplement that proves to have the same effects still available to the public. |
| | That the common marker used to detect kidney function (BUN and creatinine) is not considered reliable and may not increase above normal ranges until 60% of total kidney function is lost. This is absolutely absurd! Fortunately, there are better tests for kidney disease that are covered by your insurance that your doctor may not even now about. Find out what they are? |
| | I discovered that the diet used in other countries could prevent further damage to your kidneys and even help you gain back function. This alone has helped many hundreds of people. And by simply adding a few supplements to your diet you can avoid the pain and suffering that I had to go through. |
| | I found that there are over 10 over the counter supplements with research that can drastically improve your kidney function. But don't go running out to the health food store asking the cashier for advice. There are many herbs and products out there that can actually make your kidney disease worse. |
| | I also found out that there are many nutrients that can improve your energy, delay kidney disease and allow you to live a better quality of life that are recommended by the National Kidney Foundation. But there are no doctors following these recommendations or testing for the nutrients. |
| | By avoiding one commonly eaten food you can delay kidney failure and dialysis by up to 3 years. |
| | How one supplement can end your fatigue and speed up your energy at a cellular level. |
| | Heavy metal poisoning can send your kidneys into the toxic over load leading to damage and loss of function. Not 1 in 1000 doctors will check for this. But it is critical if you got a kidney problem. |
| | There are many kidney-damaging products that you could be taking in your body on a daily basis that your doctors don't know about. |
| | Household items that you need to get rid off which delay kidney function immensely. |
| | One of the most popular weight loss diets on the market can burn your kidneys out. |
| | By drinking a certain type of water you can help the filtering system of the kidneys. |
I Discovered That You Could HEAL Your Kidney Disease Using NATURAL Methods . . . Without Dialysis . . . Without Drugs . . . But Nobody In Western Medicine Was Using This Information . . .
I couldn't believe that doctors didn't know this stuff. They were pushing people towards dialysis and transplants when some didn't need to. But as a nephrologist once told me, "that's the American way of treating kidney disease."
It's not the doctors who are at fault. There taught in school how to treat kidney disease and they stick to the book.
So I Decided As A Doctor And A Sufferer Of Kidney Disease Myself I HAD To Do Something . . .
I couldn't sit around with all this new found knowledge . . . I quickly went to work taking everything I'd learned in my private study and in my years of natural health training and put together a comprehensive healing program designed to IMPROVE kidney disease NATURALLY and ELIMINATE the need for dialysis completely.
I worked like a madman, put all of my passion and frustration into my work . . .
And The Results I Got For My Clients Were Astonishing . . .
Let me just read to you a few of the amazing success stories I've had with my clients here in New Jersey . . .

85% Improvement in
Kidney Function

"When Reginald came to me his diabetes was wreaking havoc with his kidneys. He had been a diabetic for the last 5 years, but even with medication he was slowly getting worse. One day when returning to his doctor he got some

frightening news. The doctor had told him his kidneys were damaged and he had to lose weight and get his diabetes under control to prevent further damage. The doctor mentioned if he kept up the way he was it was just a matter of time, maybe a year or so before he would be on dialysis. This really scared him and prompted him to find alternatives. When he went looking he was disappointed to find not much available information regarding kidney disease. He felt hopeless and frightened. He was familiar with dialysis because he had family members on it. Diabetes runs in his family.

A friend who worked at a holistic center recommended me. I consulted with him and was able to put him on a realistic diet plan with some supplements. He stated the book I gave him was very helpful and he always had something to refer back to when he had questions. Everything was there for him so he could be successful. In about 3 weeks he went back to his doctor and his kidney function was almost back to normal. He stated the diet was easy and there were just a few supplements he had to take. He maintained the program losing about 18 pounds and was able to lessen some of his medication and has been feeling really good (more energy, better mood, etc) since starting everything"





2 Years and Still No Dialysis

"When I met Jennifer her Kidney disease had just started to cause her problems again after being stable for almost two years.

She was devastated because her doctors had told her it was just a matter of time before she needed to go on Dialysis.


I put Jennifer on my program and on her very next blood work her kidney function had improved dramatically. In fact, it's been two years now since Jennifer started following my advice. No dialysis needed. "







He was able to get kidney function back and has been stable for 4 years



Vinny Delhare was referred to me by a nephrogist I work closely with. He had polycystic kidney disease which ran in his family. He lost some kidney function but still had enough to maintain his lifestyle with good health.

The prognosis for polycystic kidney disease is not good.

Usually, dialysis and a transplant. His kidneys had lost more function and that is when he sought my help. He currenly is on a diet that was putting great strain on his kidney. By switching him to a healthier kidney disease diet and supplements that are used to decrease inflammation. I worked with his nephorlogist and developed a plan utilizing natural therapies and conventional medicine. He was able to get kidney function back and has been stable for 4 years.

And that's just a small portion of the many people I've helped avoid Dialysis here in my office in New Jersey.
But Even After Helping So Many People I Wasn't Satisfied . .
Why?
Because I knew that for every person I was able to see in my office there were literally HUNDREDS more who would continue to suffer.
After my own experience I wanted desperately to help as many people as I could.

Which is why I've developed . . .
Dr. Robert's "No Dialysis Needed" All Natural Kidney Health And Kidney Function Restoration Program . . .
My "No Dialysis Needed" program is a step-by-step treatment regime that will help you heal your kidneys naturally, without the use of drugs.
Even better, if you're like the many clients who have used these methods before you'll be able to delay dialysis by years or even decades . . . or possibly even avoid dialysis all together simply by following this simple, step-by-step treatment plan.
Here's What You'll Get When You Sign Up For Dr. Robert's "No Dialysis Needed" Program Today . . .
First you'll get two LIVE phone consultations with me where I personally analyze your situation and create a personalized kidney healing plan for you based on your health and history.
Before our first call I'll send you a detailed questionnaire about your health and your kidney disease designed to PINPOINT certain areas that can help your kidney problems. Also, before the first consult I'll have you send me all your lab work so I can review it from a holistic stand point. I will be looking for areas of improvement from nutritional and lifestyle areas.
Our second consultation call will be a follow up where I personally answer your questions, see how you're responding to the healing program and make suggestions for how you can improve your kidney function and your quality of life even more.
Oh, and don't worry if you have small questions or concerns. As part of your kidney healing program you'll also get my personal email address. Simply send me a question (try to be as brief as you can) and I'll get you an answer usually within one business day.
I know these days it's kind of "odd" to get your doctor's email address, but I'm 100% dedicated to your health and don't want anything to hold you back.

Next You'll Get My

"No Dialysis Needed" MANUAL

Packed full of Kidney-Friendly recipes, in-depth education about the causes and solutions of kidney disease (that not one doctor in 100 knows) and STEP-BY-STEP instructions on how to change your diet and your lifestyle to banish your Kidney Disease for good.
The "No Dialysis Needed" Manual Includes . . .
| | |
| --- | --- |
| | Your "No Dialysis" Diet Plan . . . |
| | A personalized Supplement Guide . . . |
| | Kidney Killer" products to avoid . . . |
| | What foods to eat to help heal your kidneys |
| | Exactly what to eat for Breakfast, Lunch and Dinner (and tasty snacks) to master your kidney disease with minimum pain and suffering. |
PLUS You'll Get My "No Dialysis Needed" Eating Out Guide . . .
One of the toughest things about living with kidney disease is eating out with friends and family. This "Guide" will show you exactly what you can and can't eat while out to dinner so you can enjoy your meal and the company.



AND You'll Get $100 Worth Of Kidney-Healing Supplements At No Additional Charge
If there's one thing I discovered in my YEARS of suffering through kidney disease (and even more years helping so many people just like you escape the specter of Dialysis for good) it's that supplementation is the number one KEY to protecting your kidney from damage and helping your kidneys HEAL.
Unfortunately most "Over the counter" supplements do more harm than good.
That's why I'm going to create a personal supplementation plan (making sure no medications interfere) for you and GIVE YOU over $100 worth of supplements to get you started at no additional charge.
The "No Dialysis Needed" program is designed to be comprehensive and effective . . . to give you everything you need to truly HEAL your kidney disease, and help you delay or even avoid dialysis or a kidney transplant forever.
Who's This For (And Who This ISN'T FOR)
Of course the "No Dialysis Needed" Program might NOT be for you . . .
This program will do WONDERS for you if you have Kidney Disease, Chronic Kidney Disease, Renal Disease, Polycycstic Kidney Disease, Stages 1-4 Kidney Disease, Membranous IgA Nephropathy, Nephrotic syndrome, Alport's, Crescentic Nephritis, Diabetic Kidney Disease, Glomerulonephritis or even if you don't know what type of kidney function loss you have as long as . . .
Your have a Glomular Filtration Rate (GFR) greater than 15ml/min*

You don't have any other major organ failure

You are WILLING to make some diet changes, swallow a few pills and follow my instructions (though when you see the results you get so quickly, you'll WANT to.)
If you have kidney FAILURE this program is still beneficial, but it's more for protection, ease of symptoms and providing a better quality of life.

"This Sounds Amazing, Doctor Robert, But
How Much Does It Cost?"
That's a great question. But an even better question might be "How much is it worth to you to have a PROVEN method at your disposal to help you truly HEAL your kidneys?
If you've suffered from Diabetes or Kidney disease for any length of time, you already know how expensive it is.
Even with insurance (and insurance is covering less and less these days) you can end up paying THOUSANDS of dollars per year for blood tests, treatments and drugs that have nasty side effects and do as much harm as good.
Not to mention the cost of dialysis itself which can run up to $150,000 a year. . .
The price of the complete "No Dialysis Needed" program is extremely affordable. . .
If you act today…
Less than the cost of medications which can cost you $2,500 a month without insurance (and I know so many millions of people don't have insurance) and even with insurance you're still paying . . .
What about your Quality of life?
Is this not worth living a miserable life on a machine where you die prematurely and can't enjoy what you want or do the things you used to do.
To get started, all you have to do is enter your name, phone number and email address in the box below and hit "submit or call me at 201.618.3534."
If you're anything like my other clients you'll be seeing results and will be on your way to improvement in just a few short weeks.
And Unlike Other Doctors, I Personally
Guarantee Your Satisfaction . . .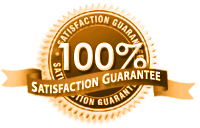 Now, obviously I can't guarantee a "miracle" (though believe me, I wish I could.)
But I can guarantee that if you follow this program and do what I say you'll feel better than you have in weeks, months or possibly years.
And I can guarantee your kidneys will be healthier than you thought possible.
In fact, I'm so confident in my ability to help you the way I have already helped so many others that I'm willing to offer you a simple 100% money back guarantee.
Simply enter your name, phone number and email address below, hit the submit button or call me at 201-618-3534 to schedule your first consultation with me.
If after our phone consultation is completed you don't believe you're in good hands and that I can deliver on the promises I've made to you on this webpage, simply let me know and I'll refund your money in full.
No fine print. No "mysterious bills" like what you get now from your health insurance company.
Like I said, I've been where you are right now. I know what it's like to feel hopeless and scared. And I want to do everything in my power to lay your mind at ease and make this decision as easy for you as possible.
That's why I'm offering you this generous guarantee.
"But You Do Have To Act Now…"
I'm only one man. And with the astonishing results I've been getting for my clients using these all natural methods I get inquiries every day from people asking me to help them.

Obviously, in order to deliver the results I pride myself on I have to strictly limit the number of clients I see at any given time.
Which means if you want to take action, reserve your spot in my program and do what it takes to heal your kidneys and get back your quality of life, you have to act NOW.
And all you have to do to act is enter your name, phone number and email address in the box below and hit the submit button or call 201.618.3534.
Listen, I don't want to put too fine a point on this but . . .
You've Got A Really Simple Choice To Make . . . A Choice That Could Keep You Off Dialysis Forever And Change Your Life For Good . . .
Option 1: Keep Doing What You're Doing Now . . .
Keep worrying. Keep staying up nights surfing the internet for help. Keep dreading your next doctor's appointment because you know it's going to be bad news for both you and your family.
If you're on this site and reading this page, it shows me that what you're doing now ISN'T WORKING. And that means you're exactly the kind of person I want to help.
Option 2: Go Along With Your Doctors…

Take the medications. Go on dialysis for a week . . . a month . . . a year . . . maybe even forever. Say goodbye to the life you had and hello to a life completely run by visits to the doctor and that damn machine.
Wait years for a suitable donor and try to go on with your life knowing that your "borrowed" kidney would work for 7 to 15 years at best before it too would fail on you.
Option 3: Risk Nothing And Let Me Help You The Way I Wish Someone Had Helped Me All Those Years Ago…
Let me use these same techniques that have helped so many others to help you heal your kidneys, delay dialysis for years or even decades or even avoid it all together.
All you have to do to get started is enter your name, phone number and email address and click the "SUBMIT" button below or call me at 201.618.3534.
And you'll have taken a massive step towards actually healing your kidney disease, avoiding dialysis and getting your life back.
That's my promise to you…
You have nothing to lose and a tremendous amount to gain. Simply enter your name and email address and click the "Submit" button above.
You've got nothing to lose and so very much for both you and your family to gain.



One Last Thing . . .

If you're in the New Jersey or New York area and would prefer to come into my office in person, simply call 201-618-3534 and leave a voicemail. My assistant will get back to you and will schedule an appointment.

Thanks, and I look forward to helping you
the way I wish someone had been able to help me.

I'm Dr. Robert, thank you for your time.


Home | FAQ | $187 free goodies | Contact | House call/home visits | Dr. Robert's Blog